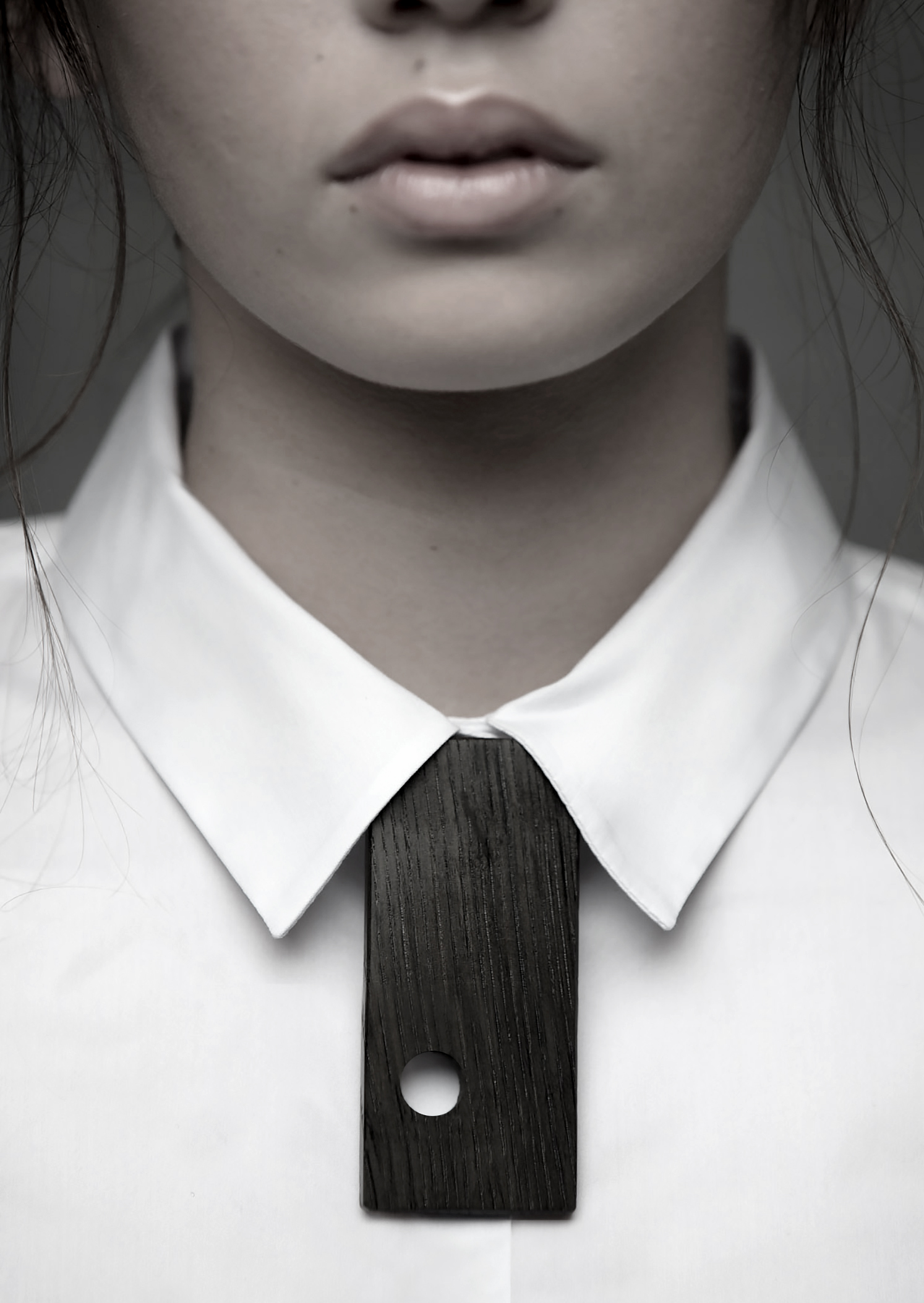 Women
Danu — Bog Oak Tie
Made to order. Production time 10 working days.
The modern necktie has its roots in an item traditionally of Croatian origin — the Cravat.
Plain and simple or richly patterned, the wearing of a cravat first became widespread in the1600s when they were seen as marker of style and status. Originally part of a military uniform, they were also seen to be symbolic of protecting the one's neck and brought comfort to the wearer.

Leko and Leko have deconstructed the form of this historical piece to bring new options to the contemporary wardrobe. Original and versatile, a Leko & Leko cravat gives extra edge to both daily work and evening wear or provides a contrasting element to a vintage style. A new layer of possibility for every day.